The Globalist NWO Agenda Part 2
Who Are The Globalists And Why Should You Care ?
This is Part 2 of what will be an ongoing exploration of the Globalist NWO Agenda. All information posted are reprinted from the following website:  GlobalistAgenda.org. This is a wonderful site that someone (seems to be anonymous) has put a great deal of effort and research.
Once You Understand The Globalist NWO Agenda All The Illogical Geopolitical Events World Wide Will Now Make Sense To You
You Will Now Be Able To Take Protective Measures To Somewhat Minimize The Damage
The following is Part 2 to The Globalist NWO Agenda "Who Are The Globalists":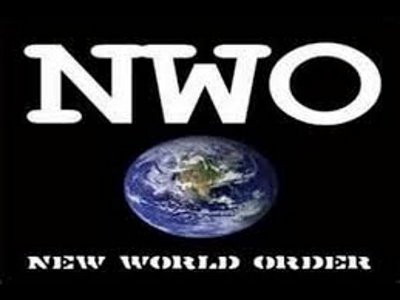 The Globalist NWO Agenda Part 2
Who Are The Globalists?

Simply put, the globalist movement is an alliance based on self-interest of the private international financiers and the royal, dynastic and hereditary land owning families of Britain, Europe and America which over the years have intermarried to create a self regenerating power structure that through lies and deception seeks to control everything and everyone on earth. Through their control of the ability to create money, they are able to exercise control over all the power centers of society including the corporations, the media, culture creation, the educational system, the historical societies, the political system, the military, religion, foundations and other NGOs, medicine, and law. Over time they have extended their network of control to include elites from countries all over the world working towards the same end.

Their structure has been illustrated in a variety of different ways by different researchers.

But of course its never a simple matter. Many of those involved are not privy to the inner workings and aims of the core group, rather they think they have power but in reality only play their part as unwitting dupes to enact the real aims of the elites at the heart of the movement. Think of it as rings within rings within rings with only those at the very center understandings its true aims and intent.
Long time researcher into the globalists, their roots and agenda, is G. Edward Griffin. His presentation given at the University of Texas on April 29, 2008 titled "The Quigley Formula – A Conspiratorial View of History as Explained by the Conspirators Themselves" provides a valuable insight into the elite's plan for continued domination. This discussion is by no means the end all be all in understanding the elite but is a necessary and vital primer on the history and goals of the elite.

Of course, it is important to recognize that this conspiracy of the elite at war with the public is nothing new. In fact, it is thousands of years old. The elite have always sought to advance themselves and enslave the people whom they rule. Sadly, today is no different in that respect.

There are, however, a number of very important distinctions between now and then. First, they are much better organized today than they have been in the past as you shall discover. Second, they have and are using advanced psychological/propaganda techniques which they are applying through the mass media (culture creation – TV, radio, video games, music, fashion) and the educational system. Third, the elite now have an arsenal of technology far more advanced than they tell the general public that they are using covertly and will use more overtly in the future to attempt to ensure their dominance. And fourth and finally, given the psychological and technological means and methods at their disposal as they now seek their utopia which, if we don't stop them, will result in the complete enslavement of humanity over the coming decades once and for all (at least for those of us who unlike them have a conscience). If they are successful, there will be no turning back as they will eliminate those who do not serve them and the state and replace us with new improved genetically engineered servants.

To fully recognize who they are and what their goals are requires an extensive study of history and everyone is encourage to read their books and do your own research on all topics discussed. On this website we seek to expose them by referencing their own works and those of tireless researchers over the past several decades so that you might come to understand more fully the world in which you live and that you might come to break the conditioning provided by these social engineers and envision for yourself a very different possible world.

The Globalist NWO Agenda Part 2
VISIT OUR OTHER SITES:
Check Out Our Crypto Privacy Site: CryptoGrizz.com
Check Out Our Crypto Trading Site: CryptoGrizzTrader.com
Check Out Our Prepper Site: PrepperGrizz.com
Check Out Our Global Crypto Survival Site: GlobalCryptoSurvival.com